Our Quality Policy
It is the policy of Pan Technology to provide products and services that meet customer requirements and our business objectives based on the following guidelines:
The requirements from our customers are effectively collected, understood and communicated to internal parties so that ourproduct can be delivered based on a mutually agreed upon time; conforming to applicable statutory and regulatory requirements.
All processes are monitored and measured, including Customer Satisfaction as part of Pan Technology's commitment to continual improvement
All processes are documented, reviewed, monitored and measured
All employees of Pan Technology are competent in their area of work through training, experience or education.
All internal and external environments are explored
Our commitment to sustainability
Pan Technology has established a Quality Management System (QMS) required by the ISO 9001:2015 standard using a "Process Approach" as well as the philosophy of Risk Based Thinking. Pan Technology is dedicated to continual improvement by:
Establishing Quality Objectives which are monitored, measured and reviewed through the management review process.
Tracking external and internal trends and/or issues that are relevant to the QMS.
Supporting resources needed to ensure achievement of business objectives
Internal audit program to assure ongoing conformity of the QMS
Top Management's commitment and participation in monitoring all aspects of the QMS focusing on opportunities and sustainability for continual improvement.
The management of Pan Technology is committed to establishing and achieving its Quality and Business Objectives in order to ensure and enhance customer satisfaction.
Michael Rossomando
President, Pan Technology, Inc.
---
Learn more about the
ISO 9001:2015 standard

Visit the ISO Website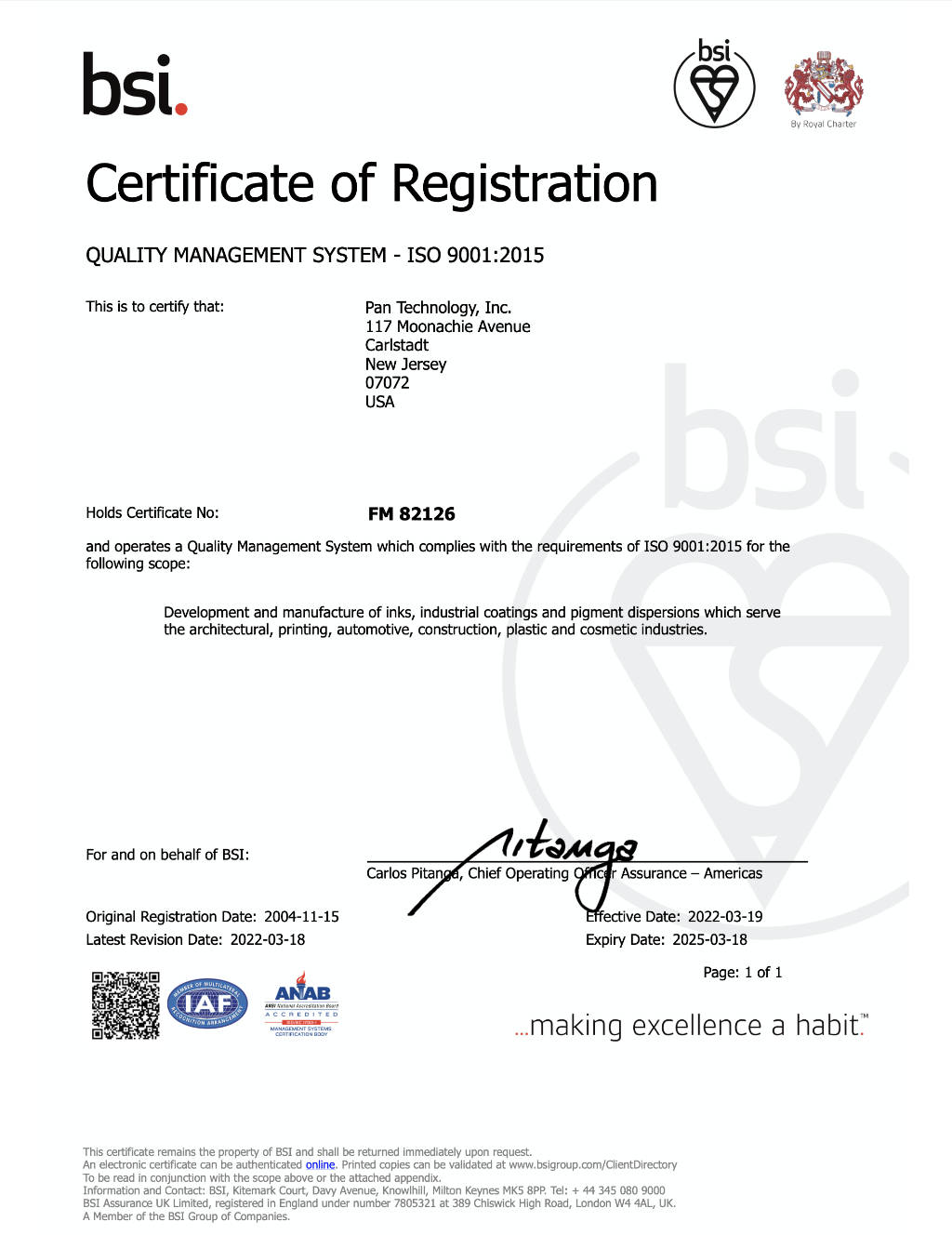 Call us today at (201) 438-7878 and find out how our ongoing commitment to quality can help your business build more reliable products.