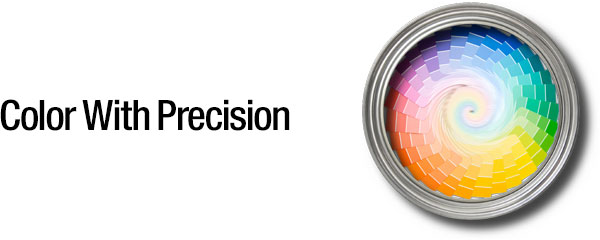 Colorants
PanTINT 81 Series
The PanTINT® 81 Series are volumetric / gravimetric factory colorants for solvent-based industrial maintenance, general industrial finishes and wood coatings. The PanTint® 81 Series are prime examples of optimized dispersions, rendering the maximum color value of each color pigment.
PanTINT 82 Series
We will soon be introducing the PanTINT® 82 Series. The 82 Colorant Series is designed for gravimetric tinting alkyd based industrial and maintenance coatings and stains.
Call us today at (201) 438-7878 to see how we can help you look great in print.